PORT ALBERT
MARITIME MUSEUM
78 Tarraville Rd, Port Albert VIC 3971
(03) 5183 2520
portalbertmaritimemuseum@gmail.com
Normal Opening Hours
Thu-Mon 10am-4pm
Please check our Facebook Page for updates on opening hours.
Groups
Depending on the availability of volunteers, we will open outside of our main hours for Group Bookings.  Please contact David Dickson on 0418424192 for group bookings.
ADMISSION
Families $10, Adults $8, Concession $6, Children U16 $2
For group rates please enquire. We can offer Morning or Afternoon Tea and will provide tables & chairs for lunch if you organise catering from a local Port Albert business. Again, please enquire for details.
Welcome To Port Albert Maritime Museum
There could be few places better credentialed to house a first-class maritime museum than Port Albert on Victoria's South Gippsland coast.
From Gunaikurnai origins, the arrival of European settlers in 1841 establishing a port servicing pastoralists and later the Gippsland goldfields, the rise and fall of the local fishing industry, right up to the OMEGA satellite navigation station at Woodside and present-day Bass Strait oil exploration, all is on display at the museum.
The moment you enter and see the restored 1.3-metre-high lens from the Cape Liptrap lighthouse and a cannon used at the Cliffy Island Light Station to sound fog warnings to shipping, you know you could easily while away hours.
The 1861 bank's former vault houses a Gippsland goldfields display in the very room which stored bullion from strikes at places like Omeo and Walhalla awaiting shipment from Port Albert.
One of the key exhibits tells the story of the loss of the CLONMEL, a timber paddle steamer wrecked near the entrance to Port Albert, along with details of some of the other 23 ships lost nearby.
You'll be intrigued by the display of an original Breeches Buoy Rocket Lifesaving system that went into service in Port Albert in 1871, described by the prestigious Smithsonian as one of only a few intact examples to be found anywhere in the world.
There's an extensive Navigation & Communications display covering everything from hand-held Sextants, the establishment of Port Albert's Pilot Service in 1900, early coastal radio technology, port & channel markers and modern satellite navigation aids.
Outdoor exhibits include restored work boats, the original Port Albert wharf crane, anchors, and the Citadel Island light, Australia's first automatic acetylene light installed in 1913 on a rocky islet off Wilson's Promontory.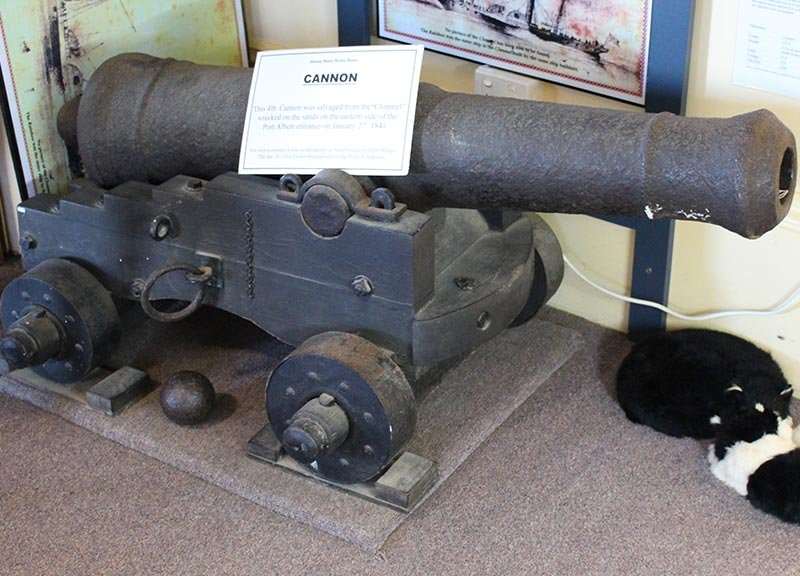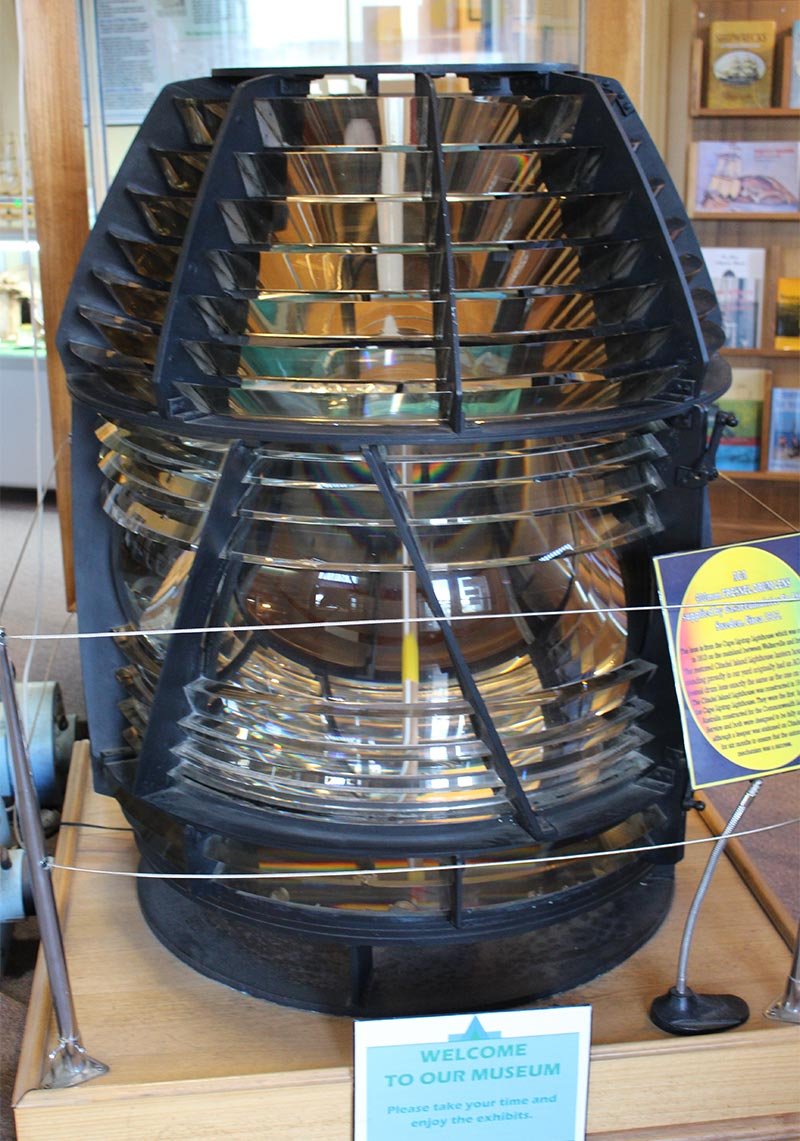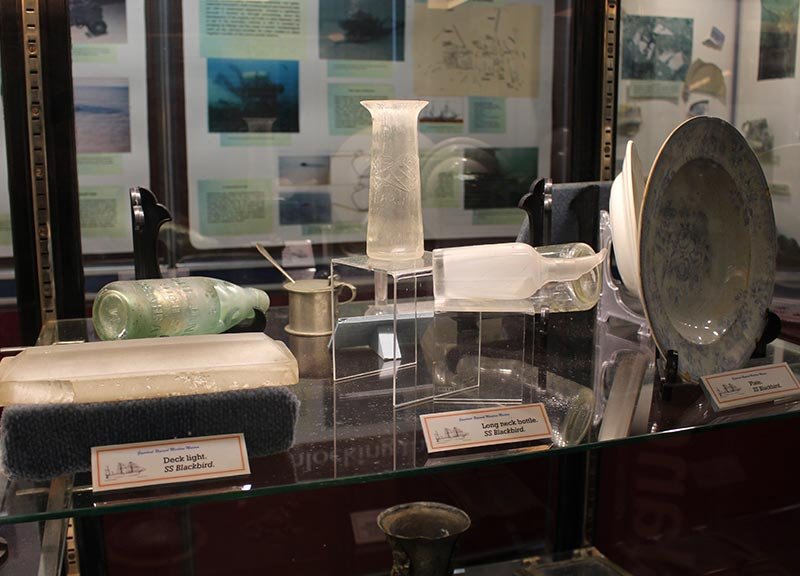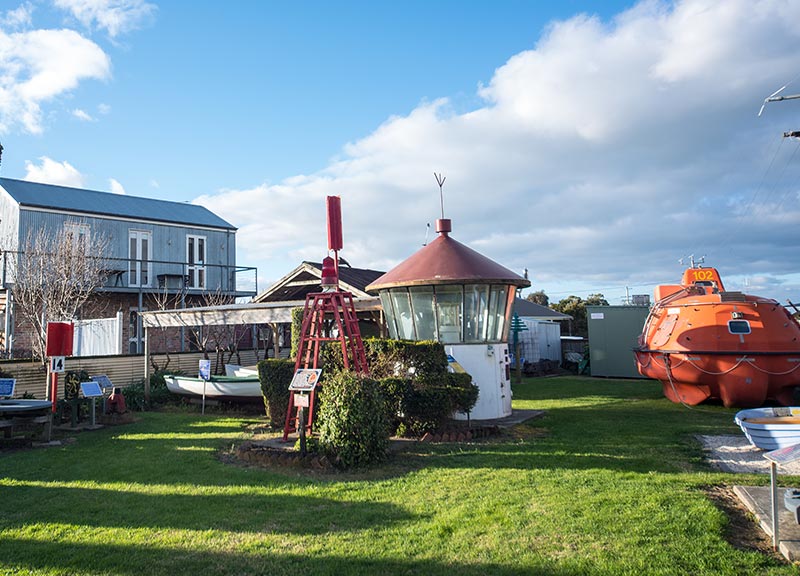 Our collection focuses on the Maritime, Indigenous and Local History of Gippsland, in particular Port Albert.
Currently we house in excess of 1,000 artefacts, 10,000 photos and illustrations, 10,000+ books, pamphets and document collections.
Click on the links below for posts on some aspects of our collection.  These posts will grow over time so please check back every now and then.
Museums bridge the past and future, playing a pivotal role in preserving culture while fostering community growth. As we redefine 'arts & culture', it's crucial to recognize museums not just as repositories but as vibrant hubs that enrich, educate, and unite communities. Their support is an investment in our shared heritage.